Epigraph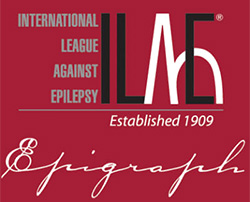 Epigraph is the digital news journal of ILAE, covering topics and issues on clinical care, research, and the social and personal impacts of epilepsy. Current articles and back issues are available on the ILAE website. Contact us at epigraph@ilae.org with article ideas.
Sign up to receive the Epigraph newsletter.
Latest from Epigraph
Neurocysticercosis is a leading cause of epilepsy worldwide, prompting seizures and other symptoms that present in a variety of ways and over a wide range of time. Sharp Waves spoke to Dr. Hector Garcia about how to identify epilepsy caused by the infection and the nuances behind the connection. 
Video has played an important role in epilepsy care for decades. Now, seizures captured on smartphone video can speed diagnosis and treatment, particularly in areas with few or no neurologists.
Leer en español
Most people with epilepsy have difficulty always taking their medications as prescribed. How can clinicians and patients talk about the issue and find solutions? Sharp Waves spoke with Dr. Avani Modi and Dr. Desiree Williford.
ILAE spoke with Action Amos about plans and strategies for improving epilepsy care across Africa. Leveraged by the Intersectoral Global Action Plan on epilepsy and other neurological disorders (IGAP), four "trendsetter" countries are taking a variety of approaches to engage governments, increase public awareness, and ensure the participation of people with epilepsy in all of their initiatives.
Issues
Subscribe to the ILAE Newsletter
To subscribe, please click on the button below.
Please send me information about ILAE activities and other
information of interest to the epilepsy community