Other Epilepsy Journals
Reduced subscription rates are available to members of the ILAE chapters. Discounts range from 50-75%, depending on the publication. Select "Subscribe" for the desired publication to see specific price information. All journals are provided on a calendar year subscription basis, starting January of each year.
To order a subscription: Click on the Subscribe link and log in using your assigned login name and password. If you don't remember your log in information, contact subscriptions@ilae.org. If you don't have a login and password, use the printable form and follow the instructions to send your payment.
Epilepsy Research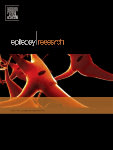 Epilepsy Research provides for rapid publication of high quality articles in both experimental and clinical epileptology, where the principal emphasis of the research is concerned with brain mechanisms in epilepsy. It is intended to provide a forum for the many disciplines involved. As such the journal will publish original papers from any of these areas or studies of a multidisciplinary nature. Clinical and experimental research papers adopting fresh conceptual approaches to the study of epilepsy and its treatment are encouraged. The overriding criteria for publication are novelty, significant clinical or experimental relevance, and interest to a multidisciplinary audience in the broad arena of epilepsy. 15 issues.
Subscription prices
Online Version Only: $95.00
Paper and online; $190.00
Subscribe here | Epilepsy Research website
Seizure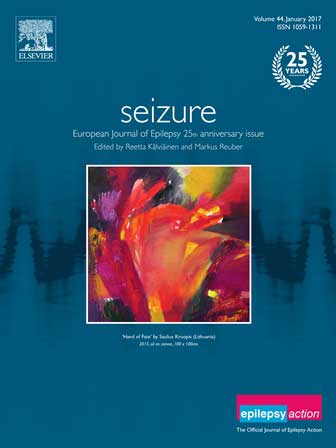 Seizure – European Journal of Epilepsy is an international journal providing a forum for the publication of papers on all topics related to epilepsy and seizure disorders. The journal also reflects the social and psychological burden and impact of epilepsy on the person who has it, his family and society, and the methods and ideas that may help to alleviate such handicaps and stigma as the condition may cause. The aim of the journal is to share and disseminate knowledge between all disciplines that work in the field of epilepsy. 8 issues.
Subscription prices
Online Version Only: $80.00
Paper and online; $185.00
Subscribe to the ILAE Newsletter
To subscribe, please click on the button below.