Subscribe Here
ILAE Chapter Member Discount:
Reduced subscription rates for all journals are available to members of the ILAE chapters.
To subscribe, log in to MyILAE using your assigned login name and password and select the publication. If you don't remember your log in information, contact subscriptions@ilae.org. All journals are provided on a calendar year subscription basis, starting January of each year. If subscribing mid-year, back issues within that calendar year will be provided. Note that there may a processing delay of up to several weeks
between subscribing and receipt of the first issue.
ILAE Publications
Epilepsia
Epilepsia is the world's leading journal of original scientific research and commentary in epileptology. Epilepsia is one of the journals of the International League Against Epilepsy (ILAE). The Journal publishes original articles on all aspects of epilepsy, clinical and experimental. The journal also publishes timely reviews and commission and task force reports from various ILAE groups. Subscriptions include access to Epilepsia On-line, which allows access to current and archived issues of the journal. 12 issues, now with access via a mobile app (download and registration instructions for app)
Chapter member discount subscription prices - Subscribe
Online version only:
Developing Countries: $0.00
Emerging Countries: $35.00
Standard: $45.00
Paper and Online version: $75.00
American Epilepsy Society and Japanese Epilepsy Society members receive a full subscription to Epilepsia as a member benefit.
Epilepsia Open
Epilepsia Open is ILAE's Open Access online journal with a mission to make original research for all aspects of high-quality epilepsy research widely available through open access publication, including preliminary, confirmatory, failure-to-confirm studies, and negative results.
Open access, no subscription required.
Epileptic Disorders
Epileptic Disorders is the International League Against Epilepsy's premier journal for educational communication. Its mission is to create educational links between epileptologists and other health professionals in clinical practice and scientists or physicians in research-based institutions. Content includes Case reports, commentaries, updates on recent developments, andeducational documents. A major feature is video-EEG sequences available online and on a DVD supplement included with each issue. Every subscriber is given an access to hundreds of videos, teaching materials, current and archived issues, ahead of print articles, and other material.
Chapter member discount subscription prices - Subscribe
Online version only:
Developing Countries: $0.00
Emerging Countries: $35.00
Standard: $45.00
Epigraph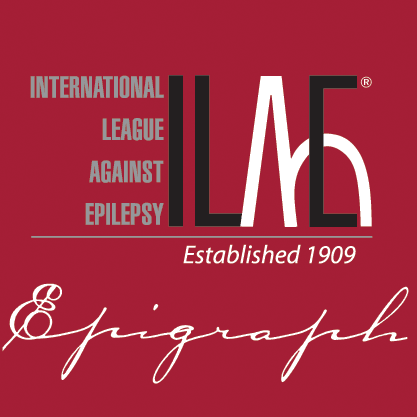 Epigraph is the official newsletter of the International League Against Epilepsy. Published twice yearly, Epigraph provides an update of what is going on with ILAE and its chapters around the world.
Complimentary to all members. No subscription required.
ILAE e-Newsletter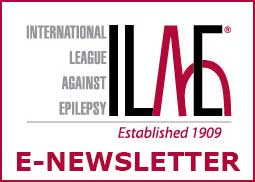 Free monthly email newsletter with brief highights of the ILAE's activities.
Read recent issues: October | August | July | June | April | March
If you are not receiving your monthly eNews, please check that ILAE_News@mail.vresp.com has been added to your contacts. Instructions here.
Other Publications
Epilepsy Research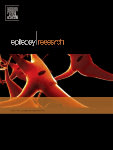 Epilepsy Research provides for rapid publication of high quality articles in both experimental and clinical epileptology. It is intended to provide a forum for the many disciplines involved. As such the journal will publish original papers from any of these areas or studies of a multidisciplinary nature. Clinical and experimental research papers adopting fresh conceptual approaches to the study of epilepsy and its treatment are encouraged. The overriding criteria for publication are novelty, significant clinical or experimental relevance, and interest to a multidisciplinary audience in the broad arena of epilepsy. 15 issues.
Chapter member discount subscription prices:
Online version only: $93.00
Paper and online version: $185.00
Subscribe | | Epilepsy Research website
Seizure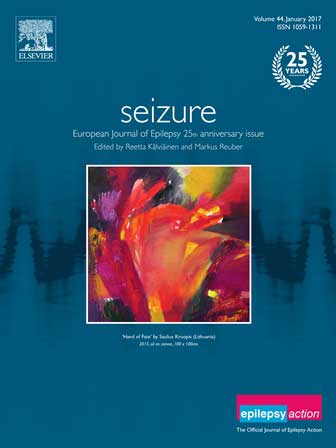 Seizure – European Journal of Epilepsy is an international journal providing a forum for the publication of papers on all topics related to epilepsy and seizure disorders. The journal also reflects the social and psychological burden and impact of epilepsy on the person who has it, his family and society, and the methods and ideas that may help to alleviate such handicaps and stigma as the condition may cause. The aim of the journal is to share and disseminate knowledge between all disciplines that work in the field of epilepsy. 8 issues.
Chapter member discount subscription prices:
Online version only: $77.00
Paper and online version: $180.00
Subscribe to the ILAE Newsletter
To subscribe, please provide your email address.