Epigraph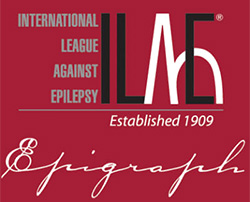 Epigraph is the digital news journal of ILAE, covering topics and issues on clinical care, research, and the social and personal impacts of epilepsy. Current articles and back issues are available on the ILAE website. Contact us at epigraph@ilae.org with article ideas.
Sign up to receive the Epigraph newsletter.
Latest from Epigraph
As many as half of people with drug-resistant epilepsy may benefit from surgery, but fewer than one in four low- and middle-income countries can offer surgery as a treatment. Challenges include limited resources and education, as well as stigma. Some countries have established programs through partnerships and support from high-resource regions.
This episode discusses the relationship between cerebral amyloid angiopathy and epilepsy through the lens of a recent publication. Dr. Alina Ivaniuk talks with Dr. Brin Freund about this topic and the importance of future research.
Diet treatments are often used with the aim of reducing seizure frequency and severity — but they may have other benefits as well. Joy Mazur spoke with Dr. Magnhild Kverneland about the possible effect of dietary treatments on emotional symptoms and their correlation with health-related quality of life. 
Some published data suggest that besides their effect on cholesterol, statins also may play a protective role in some neurological disorders, including epilepsy. Dr. Bruna Nucera interviews Dr. Anthony Marson and Dr. Emilio Russo about whether and how to test statins as potential anti-epileptogenic drugs.
Issues
Subscribe to the ILAE Newsletter
To subscribe, please click on the button below.
Please send me information about ILAE activities and other
information of interest to the epilepsy community