Epigraph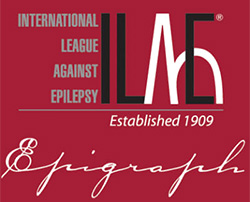 Epigraph is the official newsletter of the International League Against Epilepsy's membership. Complimentary to all members. No subscription required. Please send articles and news to Epigraph@ilae.org
Sign up to receive the Epigraph newsletter.
Latest from Epigraph
¿La telemedicina para el cuidado de la epilepsia es más popular que nunca. Tiene muchas ventajas, pero ¿Puede sostenerse en el futuro?
NORSE is a rare medical emergency involving persistent seizures in someone without a history of epilepsy. Many cases appear preceded by a mild, flu-like illness. The most common identified cause of NORSE is autoimmune encephalitis; research suggests that immunotherapy should be considered when no cause is found. To learn more, listen to our podcast.
For decades, telemedicine programs have offered convenient care to people with epilepsy in underserved and rural areas. The pandemic popularized telemedicine for everyday patient care, highlighting both advantages and barriers. Will it change epilepsy care for good?
A recent letter in Epilepsia highlighted a common misperception: that after two failed anti-seizure medications, a person's chances for seizure freedom are less than 5%. This is not the case, they explain.
Issues
Subscribe to the ILAE Newsletter
To subscribe, please click on the button below.
Please send me information about ILAE activities and other
information of interest to the epilepsy community