Epigraph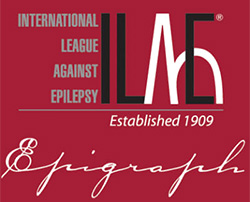 Epigraph is the digital news journal of ILAE, covering topics and issues on clinical care, research, and the social and personal impacts of epilepsy. Current articles and back issues are available on the ILAE website. Contact us at epigraph@ilae.org with article ideas.
Sign up to receive the Epigraph newsletter.
Latest from Epigraph
Can bringing epilepsy care to people's homes improve outcomes? A cluster randomized trial compared home care with community health workers to standard clinic care in India. Twenty-four clusters, each comprising 10 people with epilepsy, were randomized to either home-based or clinic care. Home-care recipients had better medication adherence and fewer seizures, compared with clinic-care recipients. Over two years, significantly more people in the clinic care arm dropped out of the trial.
How has the war in Ukraine affected people with epilepsy and their families, as well as the physicians who care for them? Dr. Alina Ivaniuk speaks with Dr. Olha Tychkivska about efforts to obtain and distribute anti-seizure medications, as well as other challenges to epilepsy care.
The Intersectoral Global Action Plan aims to reduce the treatment gap worldwide. What does that look like in practice? China's efforts over the past two decades provide a window into strategies and steps that may be tailored and adapted to other nations.
Leer en español
Stigma leads to discrimination and can affect all aspects of a person's life. Dr. Bruna Nucera talked with Mary Secco about various aspects of stigma, as well as the International Bureau for Epilepsy's resources for addressing epilepsy stigma in Africa. IBE plans to produce similar resources customized to other regions.
Issues
Subscribe to the ILAE Newsletter
To subscribe, please click on the button below.
Please send me information about ILAE activities and other
information of interest to the epilepsy community