Epigraph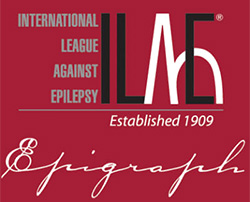 Epigraph is the official newsletter of the International League Against Epilepsy's membership. Complimentary to all members. No subscription required. Please send articles and news to Epigraph@ilae.org
Sign up to receive the Epigraph newsletter.
Latest from Epigraph
Super refractory status epilepticus carries up to a 40% mortality rate and controlled clinical trials of any treatment are severely limited. The ketogenic diet is emerging as a potential treatment option for SRSE, and a recent article provides practical considerations on using the diet in these cases.
Podcast - The ketogenic diet for super-refractory status epilepticus
Music can soothe or energize, cheer us up or make us somber. Studies of a specific Mozart sonata suggest that music may also hold promise as an adjunct treatment option for epilepsy.
Podcast - Dieta cetogénica y estatus epiléptico súper refractario
Following a recent safety warning issued by the US Food and Drug Administration (FDA) on lamotrigine, an ad hoc joint task force of the ILAE and American Epilepsy Society (AES) published an advisory for health care professionals worldwide that discusses how to minimize cardiac-related safety risks in patients taking lamotrigine.
Tras la reciente advertencia de seguridad emitida por la Administración de Alimentos y Medicamentos de los Estados Unidos (FDA) sobre la lamotrigina, un grupo de trabajo ad hoc de la ILAE y la Sociedad Americana de Epilepsia (AES) ha elaborado un documento de revisión acerca de cómo minimizar los riesgos de seguridad en relación con patología cardíaca en pacientes en tratamiento con lamotrigina.
Issues
Subscribe to the ILAE Newsletter
To subscribe, please click on the button below.
Please send me information about ILAE activities and other
information of interest to the epilepsy community