Epigraph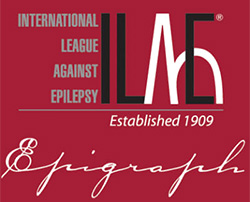 Epigraph is the official newsletter of the International League Against Epilepsy's membership. Complimentary to all members. No subscription required. Please send articles and news to Epigraph@ilae.org
Sign up to receive the Epigraph newsletter.
Latest from Epigraph
In early 2016, Bright Bwalya set up his computer to record himself – not for YouTube or social media, but because he wanted to know what his seizures looked like. Learning more about epilepsy became one of his passions, along with software development, cooking, poetry, and basketball. With curiosity and compassion, Bright became one of Zambia's foremost epilepsy advocates. Listen / Transcript 
There is still little guidance on which anti-seizure medication to select for new-onset epilepsies. The SANAD II studies, published earlier this year, provide clinically informative results for both generalized epilepsies and focal epilepsies, while highlighting the complexity involved in medication choice. Read in English | Leer en español
Introducing ILAE's first official episode of Sharp Waves, an epilepsy podcast!
Before 2018, epilepsy in Zambia was treated as a mental illness by the health care system, and as a manifestation of demonic possession or witchcraft by many people. Epilepsy education for the public was non-existent, and specialty care almost unheard of. Zambia's first neurology training program, launched in 2018, is shifting an entire country's perception of what epilepsy is, and how to treat it. Listen / Transcript
ILAE sat down with Martin Brodie (IBE President 2017-2021) and Francesca Sofia (IBE President 2021-2025) in July 2021 to talk about their paths to the presidency and their hopes and plans for the future of IBE. Watch the interview
Issues
Subscribe to the ILAE Newsletter
To subscribe, please click on the button below.
Please send me information about ILAE activities and other
information of interest to the epilepsy community