Epigraph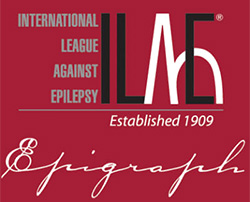 Epigraph is the official newsletter of the International League Against Epilepsy's membership. Complimentary to all members. No subscription required. Please send articles and news to Epigraph@ilae.org
Sign up to receive the Epigraph newsletter.
Latest from Epigraph
After nearly three months, some countries are opening while others grapple with the spread of COVID-19. What will the epilepsy research landscape look like in six months, a year, five years? Will the changes imposed by the pandemic lead to long-term shifts in how research is done? Has anything positive resulted from these unprecedented weeks?
While community-based interventions for epilepsy must be tailored to the region's needs and culture, they can inform and improve one another through careful data collection, common data elements and expanding the outcomes they study, according to a recent meta-analysis.
Most clinical guidelines provide little information on efficacy and safety to guide the choice of second-line therapy for status epilepticus. As a result, treatment choices may be driven as much by habit, training and tradition as by evidence. What do the latest data show about second-line treatment effectiveness, and how can research move forward?
Issues
Subscribe to the ILAE Newsletter
To subscribe, please click on the button below.
Please send me information about ILAE activities and other
information of interest to the epilepsy community