Epigraph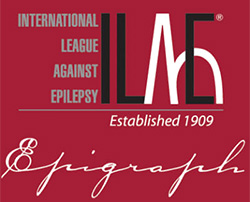 Epigraph is the digital news journal of ILAE, covering topics and issues on clinical care, research, and the social and personal impacts of epilepsy. Current articles and back issues are available on the ILAE website. Contact us at epigraph@ilae.org with article ideas.
Sign up to receive the Epigraph newsletter.
Latest from Epigraph
Bidirectional links between epilepsy and sleep have been known for thousands of years. Despite nearly a century of research using EEG investigations, the relationships are still not well understood. Dr. Laurent Sheybani interviewed Dr. Birgit Frauscher about the latest in sleep research.
Listen | Transcript
Malgré les recommandations, le traitement de première intention de l'état de mal épileptique est souvent inapproprié. Des études suggèrent que jusqu'à deux tiers des patients reçoivent des doses subcliniques de benzodiazépines, soit avant d'arriver à l'hôpital, soit pendant un traitement hospitalier d'urgence. Existe-t-il des solutions ?
Lire en français | Read in English
Exercise has multiple benefits for people with epilepsy: it can improve fitness, mood, and sleep quality, and may have cognitive benefits. Yet people with epilepsy are more sedentary than the general population. What do clinicians need to know about exercise in people with epilepsy, and how can they encourage people to start?
Read in English | Leer en español
He is one of the best known researchers in the behavioral aspects of epilepsy, and has authored more than 250 papers and book chapters. Dr. Kanner sat down with ILAE to talk about his original goal of becoming an artist, his path to epileptology, and what has shaped him into an excellent clinician.
Listen | Transcript
Issues
Subscribe to the ILAE Newsletter
To subscribe, please click on the button below.
Please send me information about ILAE activities and other
information of interest to the epilepsy community