Epigraph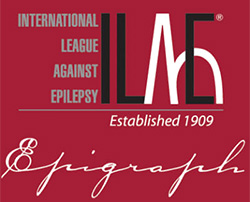 Epigraph is the official newsletter of the International League Against Epilepsy's membership. Complimentary to all members. No subscription required. Please send articles and news to Epigraph@ilae.org
Sign up to receive the Epigraph newsletter.
Latest from Epigraph
With a little time, some information and a few questions, neurologists can improve knowledge and reduce women's anxiety around birth control, folic acid supplements, and pregnancy.
In women with epilepsy, pregnancy results in a delicate balance of AED prescription: maximizing the chances of seizure freedom while minimizing effects on the developing fetus. Learn about some of the latest research on AEDs and pregnancy, and how pregnancy registries can help advance knowledge.
In Mozambique, most people with epilepsy keep it hidden; those that seek treatment tend to visit traditional healers. With a treatment gap of almost 90 percent, the country took on an intimidating challenge: Diagnose and treat more people by increasing awareness, reducing stigma, improving medication access, and partnering with traditional healers.
Parenting is a lifelong journey; it doesn't stop when a child reaches the age of majority. But when an adult child starts having seizures, parents can feel especially helpless. They find themselves immersed in financial concerns, anxiety and stress about their child's future. One family shares its story.
Issues
Subscribe to the ILAE Newsletter
To subscribe, please click on the button below.
Please send me information about ILAE activities and other
information of interest to the epilepsy community