Epigraph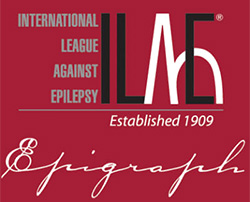 Epigraph is the official newsletter of the International League Against Epilepsy's membership. Complimentary to all members. No subscription required. Please send articles and news to Epigraph@ilae.org
Sign up to receive the Epigraph newsletter.
Latest from Epigraph
The effects of a seizure can last for several days and have wide-ranging implications for quality of life. There are few treatments to relieve post-ictal effects, other than preventing the seizures that precede them.
Though relatively rare, post-ictal psychosis is an emergency. Who is at risk for this post-ictal issue and how can it be treated, or even prevented?.
A high-quality seizure video, taken on a smartphone, increases the accuracy of epilepsy and psychogenic seizure diagnosis compared with history and physical exam alone, says a recent study in JAMA Neurology. The study found that smartphone videos may be particularly useful for diagnosing psychogenic seizures, reducing misdiagnoses and treatment delays.
With dedicated leaders, passionate volunteers, flexibility and persistence, Pakistan reduced its treatment gap in urban areas from about 75% to less than 25%. What the team has learned can help other low- and middle-income countries achieve success.
Is it ever okay for adults to stop taking medication for epilepsy? Whether it's after epilepsy surgery or after years of seizure freedom, the answers still aren't clear, though studies have led to risk profiles for those most likely to succeed, and fail, after stopping their drugs.
In women with epilepsy, pregnancy results in a delicate balance of AED prescription: maximizing the chances of seizure freedom while minimizing effects on the developing fetus. Learn about some of the latest research on AEDs and pregnancy, and how pregnancy registries can help advance knowledge.
Issues
Subscribe to the ILAE Newsletter
To subscribe, please click on the button below.
Please send me information about ILAE activities and other
information of interest to the epilepsy community