Epigraph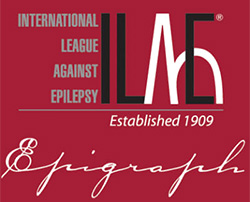 Epigraph is the digital news journal of ILAE, covering topics and issues on clinical care, research, and the social and personal impacts of epilepsy. Current articles and back issues are available on the ILAE website. Contact us at epigraph@ilae.org with article ideas.
Sign up to receive the Epigraph newsletter.
Latest from Epigraph
Neurologists worldwide have concerns about the use of generic anti-seizure medications, including poor or inconsistent quality, limited access, cost, and lack of regulatory control, according to a global survey of health care professionals conducted by the ILAE Generic Substitution Task Force.
Leer en español | Lire en français
Dr. Alina Ivaniuk interviews Dr. Meriem Bensalem-Owen about growing up in Algeria, attending medical school during a civil war, moving to the United States for training, and starting Kentucky's first epilepsy fellowship program. Dr. Bensalem-Owen directs the epilepsy program at the University of Kentucky and is a past board member of the National Association of Epilepsy Centers. She regularly practices Brazilian jiu jitsu and Argentine tango.
Listen | Transcript
Dr. Steriade talks with Dr. Maryam Nabavi-Nouri about distinguishing acute seizures with autoimmune cause from autoimmune-associated epilepsy—and why it can be difficult to tell the difference. She discusses the biological, clinical, and therapeutic differences between these two disease states, and what is known about effective diagnosis and treatment.
Listen | Transcript
More than two years into the pandemic, what is known about COVID-19 infection, and COVID-19 vaccination, in people with epilepsy? Bernhard Steinhoff summarized the evidence, as well as advice for clinicians, at the recent European Epilepsy Congress in Geneva.
Issues
Subscribe to the ILAE Newsletter
To subscribe, please click on the button below.
Please send me information about ILAE activities and other
information of interest to the epilepsy community