Epigraph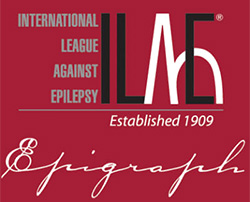 Epigraph is the digital news journal of ILAE, covering topics and issues on clinical care, research, and the social and personal impacts of epilepsy. Current articles and back issues are available on the ILAE website. Contact us at epigraph@ilae.org with article ideas.
Sign up to receive the Epigraph newsletter.
Latest from Epigraph
Can women with epilepsy get pregnant, give birth to healthy babies, and breastfeed? What are the myths and misconceptions around epilepsy during pregnancy, and what do physicians and women need to know? Dr. Anca Arbune interviews Dr. Page Pennell about the latest research and knowledge.
Listen | Transcript
Since the war began in late February, Ukraine epileptologists have been committed to helping citizens with epilepsy, many of whom have lost access to medications and regular care. Dr. Andriy Dubenko, president of ILAE's Ukraine chapter, provides insight into the national and international cooperative projects established to provide help.
Lower-resource regions face many challenges to managing status epilepticus, from emergency services to medication availability to physician education. How are they addressing these challenges and what can be done to improve care?
Could the annual dramatic shifts in the Arctic's day/night patterns have an effect on seizures? One researcher went looking for answers – and found more than he bargained for. His research reveals a public health crisis in one of the wealthiest countries in the world, highlighting the needs of geographically isolated communities and Indigenous peoples. (He also found intriguing results to his original question.)
Listen | Transcript
Issues
Subscribe to the ILAE Newsletter
To subscribe, please click on the button below.
Please send me information about ILAE activities and other
information of interest to the epilepsy community