Epigraph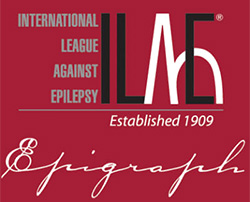 Epigraph is the official newsletter of the International League Against Epilepsy's membership. Complimentary to all members. No subscription required. Please send articles and news to Epigraph@ilae.org
Sign up to receive the Epigraph newsletter.
Latest from Epigraph
Experience Mozart's Sonata for Two Pianos – the piece that's been studied more than any other as a possible neuromodulator of seizure activity – and hear from researchers focused on understanding how music affects the brain.
Music can soothe or energize, cheer us up or make us somber. Studies of a specific Mozart sonata suggest that music may also hold promise as an adjunct treatment option for epilepsy.
The ketogenic diet was introduced as a potential epilepsy treatment 99 years ago. Today, there are several diet options, and ketogenic diets are considered one of the four main avenues to seizure freedom (along with medication, surgery and nerve stimulation treatment). Read more about the research, as well as practical information on candidacy, diet initiation, challenges and successes.
Lower-resource regions of the world present certain unique challenges when it comes to initiating ketogenic diets (KDs) in people with refractory epilepsy. Clinicians in Lusaka, Zambia, built and launched a ketogenic diet program over several years. Their experience highlights some of the hurdles facing lower-income regions and provides a roadmap for other groups interested in introducing KDs as a treatment option.
Issues
Subscribe to the ILAE Newsletter
To subscribe, please click on the button below.
Please send me information about ILAE activities and other
information of interest to the epilepsy community