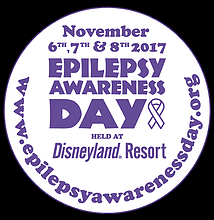 Epilepsy Awareness Day & Expo at Disneyland
November 6 - 8, 2017
Expo
November 6, 2017 from 3:00 p.m. - 7:00 p.m. and November 7, 2017 from 10:00 a.m. - 5:00 p.m.
Disneyland Hotel, Anaheim, CA
Free Education & Awareness Expo for people of all ages with epilepsy and their families and friends. The Expo will feature over 60 non-profit support groups, several epilepsy centers, drug and related product manufacturers, seizure dogs and their trainers, and epilepsy professionals from around the world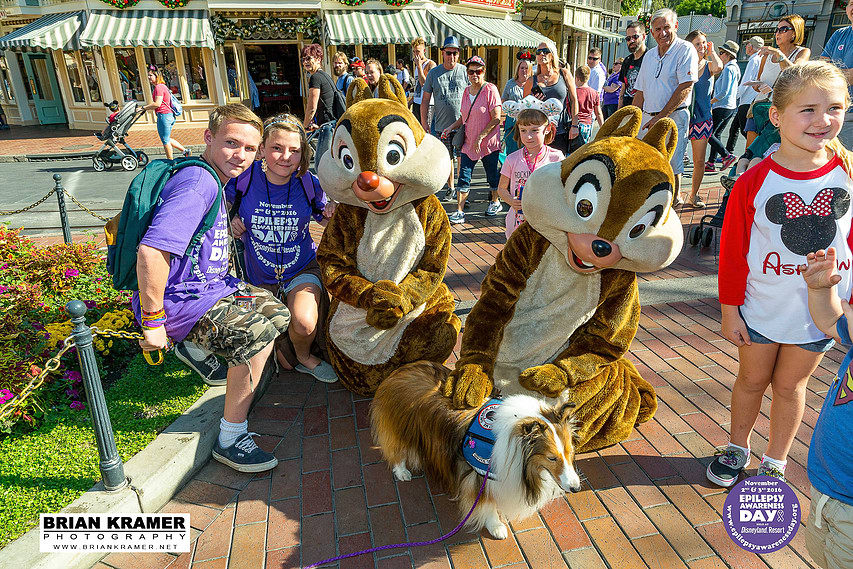 Park Day at Disneyland
November 8, 2017 from 10:00 a.m. to closing.
"The happiest place on earth." See Epilepsy Awareness Day Disney 2017 for event information and admissions pricing.
About the event
Epilepsy Awareness Day at Disneyland (EADDL) began in 2013 with a goal of helping to raise awareness about the common challenges that are faced every day by people affected by the disease and to end the stigma that so many with epilepsy face. It is the combined effort of one family's thankfulness for their daughter's recovery (8 years seizure free) and a united community's passion for winning the fight against epilepsy.
Sofie Levy's school day was almost always cut short. She'd suffer a seizure at noon and spend the rest of the day recovering, and medication was no help. Seven years ago, the now-16 year old underwent surgery. Her freedom from seizure inspired her family to create EADDL.
This year, EADDL will again be partnering with the ILAE, the IBE, and Citizens United for Research (CURE), and this year's event is expected to draw approximately 80 national and regional epilepsy support groups, and 2,500 people from six continents, as far away as the UK, Germany, South America, and Australia.
"We are so proud to be working with the world recognized governing body, and almost every great support group for epilepsy advocacy," says Candy Levy, event coordinator, and most importantly, Sophie's mom. "When Sofie's surgeon, Dr Gary Mathern, said that his friends at the ILAE wanted to talk to us about pushing for international unity, we couldn't wait to be a part."
Subscribe to the ILAE Newsletter
To subscribe, please click on the button below.