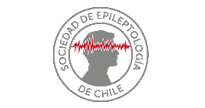 From the Chilean chapter
Con profundo pesar, comunicamos el sensible fallecimiento de nuestro destacado socio, Fundador de la Sociedad de Epileptologia de Chile. Capitulo Chileno de ILAE. Expresidente de la Sociedad de Epileptología y hasta la fecha miembro de nuestro Directorio, Dr. Marcelo Devilat Barros.
Subscribe to the ILAE Newsletter
To subscribe, please click on the button below.