Chapter Spotlight: Sweden

The Swedish Epilepsy Society was founded in 1986 and has since been a member of ILAE. Our goal is to promote research and development of epileptology in Sweden. We have about 400 members representing the entire epilepsy professional community, e.g., child and adult neurologists, neurophysiologists, neurosurgeons, epilepsy nurses, psychologists, social workers and basic as well as clinical scientific researchers.
Executive Committee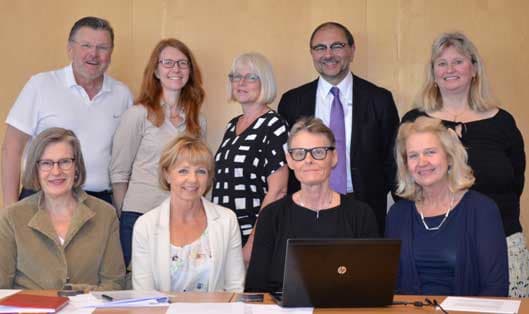 Activities
Annual scientific educational meeting. This year the meeting will be held in Uppsala November 5-6. The topic is "Biomarkers in epilepsy – how to use them in the clinic."
Frequent work-shops & seminars on different topics. Coming up is a work-shop on "Update on Genetics in Epilepsy and Epileptic Encephalopathy," October 22, 2015.
Annual educational and research of 100 000 SEK to members
Special Focus
Evidence-based guidelines and practice parameters critical for epilepsy professionals to provide quality care to adults and children with epilepsy.
Implementation of a national epilepsy register as part of a nation-wide neurology register.
To raise public awareness and reduce the stigma associated with epilepsy. Before the 11th ECE in Stockholm 2014 a DVD "I'm not sick, I just have epilepsy" was produced.
Annual educational course for neurology residency training in cooperation with the Swedish Neurological Society.
Educational courses for physicians and nurses in epileptology.
League website: www.svenskaepilepsisallskapet.se
Contact: Ulla Lindbom@karolinska.se
Subscribe to the ILAE Newsletter
To subscribe, please provide your email address.