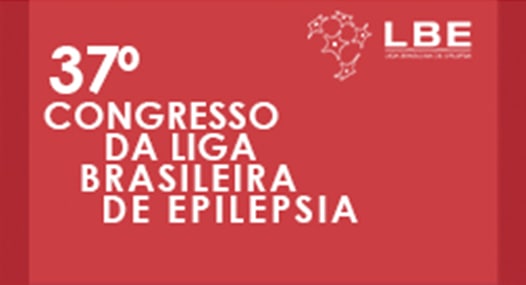 37th Congresso da Liga Brasiliera de Epilepsia
Hotel Maksoud Plaza in São Paulo, SP, Brazil
6 - 9 June 2018
BEM-VINDOS!
Temos o prazer de apresentar o 37º Congresso da Liga Brasileira de Epilepsia – LBE que será realizado de 6-9 de junho de 2018 no Hotel Maksoud Plaza em São Paulo, SP.
O Congresso da LBE já é uma tradição na epileptologia brasileira pela expressividade e qualidade, mas este será um congresso inovador.
A novidade começa no primeiro dia com o I SIMPÓSIO INTERNACIONAL DA LIGA BRASILEIRA DE EPILEPSIA que irá apresentar sob a ótica de experts estrangeiros assuntos de interesse. Serão 2 os temas: Symposium ​Developmental and/or Epileptic Encephalopathies e ​o Symposium Surgical Treatment of Epilepsy-Cleveland Clinic and Brazilian Centers. Além disso ainda com a participação de expert internacional, teremos o I Workshop Hands on Ketogenic Diet que mostrará o passo a passo desta modalidade terapêutica na prática diária. Outra novidade no primeiro dia será a sessão de abertura marcada pela CONFERÊNCIA MAGNA ministrada pelo Dr Felix Rosenow da Goethe Universitat de Frankfurt.
Seguem-se dois dias com muitas atividades como conferências, palestras, mesas redondas, sessões de vídeos e de pôsteres. E, no último dia mais uma nova experiência: as SESSÕES DE DEBATE. São sessões interativas em que os participantes após ouvirem a explanação de especialistas sobre temas controversos serão convidados a darem a sua opinião.
E, a última novidade é que na Sessão de Abertura além das premiações aos melhores trabalhos apresentados no Congresso será conhecida a pessoa que irá receber a I Bolsa do PROGRAMA LBE DE FORMAÇÃO EM EPILEPSIA na qual o premiado irá estudar por um ano em um Serviço de Epilepsia reconhecido e por ele elegido em nosso meio.
Mas para que tudo isto seja um sucesso precisamos de vocês. Inscreva-se!

Maria Luiza Manreza
Presidente Comissão Organizadora
Subscribe to the ILAE Newsletter
To subscribe, please click on the button below.
Please send me information about ILAE activities and other
information of interest to the epilepsy community