Epigraph Vol. 13 Issue 1, Winter 2011
Asla Pitkänen, MD, PhD, DSc, Recipient of 2011 ASPET-Epilepsy Award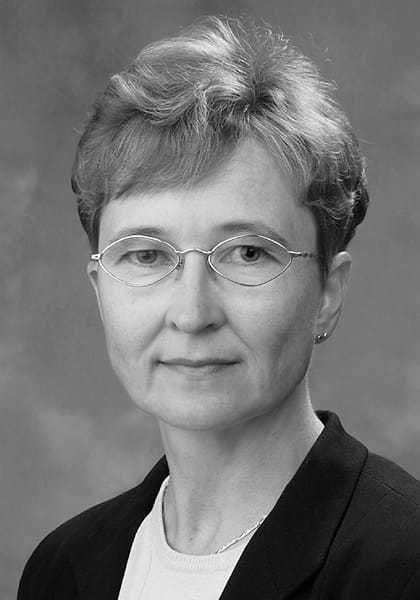 Dr Asla Pitkanen, Professor of Neurobiology, University of Eastern Finland is the recipient of the 2011 ASPET-Epilepsy Award. The Award is sponsored by American Society for Pharmacology and Experimental Therapeutics/Experimental Biology (ASPET) and the International League Against Epilepsy. The award is to recognize and stimulate outstanding research leading to better clinical control of epileptic seizures.
Dr Pitkanen received her masters in biochemistry and medical degree from the University of Kuopio in Finland. She began her career in neuroscience as a first year medical student, working with patients with multiple sclerosis and then Alzheimer's disease. She began her research career in epilepsy by investigating GABA-A receptors in cortical cobalt models of epilepsy in the rat.
Among Dr Pitkanen's many contributions to the study of epilepsy are her seminal contributions to our understanding of the molecular mechanisms of epileptogenesis, the process by which a normal brain becomes epileptic.  She has developed novel models of epilepsy induced by brain trauma and stroke. She has pioneered use of magnetic resonance imaging in charactering these and other models. These models provide a valuable framework for assessing efficacy of novel therapeutics aimed at prevention of epilepsy.
Dr Pitkanen is also active internationally in increasing the visibility of epilepsy research. She was one of the organizers of a 2008 workshop on "Research Priorities in Epilepsy for the Next Decade." This workshop detailed epilepsy research priorities that should be investigated and funded in Europe. She has served as Secretary General of the Federation of European Neuroscience Societies, Vice President of the Epilepsy Society of Finland, and as a Member of the Scientific Advisory Board of the European Epileptology Meeting in Finland.
Dr Pitkanen will be presented the 2011 ASPET-Epilepsy Award on Saturday, 9 April at 7:00 p.m. at the ASPET Business Meeting Awards Reception of the American Society for Pharmacology and Experimental Therapeutics/Experimental Biology (EB) 2011 Meeting in Washington, DC. The Awards Ceremony will take place at the Washington Convention Center, Ballroom A.
Subscribe to the ILAE Newsletter
To subscribe, please click on the button below.