Epigraph Vol. 13 Issue 1, Winter 2011
International Symposium on Epilepsy in Neurometabolic Diseases (ISENMD), Taipei, Taiwan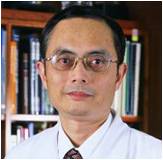 The International Symposium on Epilepsy in Neurometabolic Diseases (ISENMD) was held at the Howard Plaza Hotel, Taipei, Taiwan on 26 - 28 March 2010. This symposium, incorporating the 13th Annual Meeting of the Infantile Seizure Society (ISS), was held in conjunction with the 14th Annual Meeting of Taiwan Child Neurology Society (TCNS). Since its formation in 1998, the ISS has held its annual meeting at different places within Japan. This year's meeting was in Taipei, Taiwan, the first time it has been held outside Japan.
The main theme of this meeting was "epilepsy in neurometabolic diseases". Owing to the rapid progress in this field, this Conference was dedicated to a better understanding of infantile seizures of neurometabolic origins, from basic to clinical aspects. With the help of modern advances, several kinds of neurometabolic derangements causing seizures in the infantile stage have been explored, and metabolic approaches have become a promising avenue for both research and therapy.
This three-day symposium attracted 387 pediatric neurologists and other experts in this field from 24 countries, gathering together in the dynamic city of Taipei. A total of 38 oral presentations were delivered, including 31 invited speeches presented by 29 speakers. The remaining seven oral presentations were chosen from free abstracts. On day one, two sessions were held, dealing with general aspects of neurometabolic diseases, including clinical/neurophysiological diagnosis, molecular basis, neuropathology, and neuroimaging.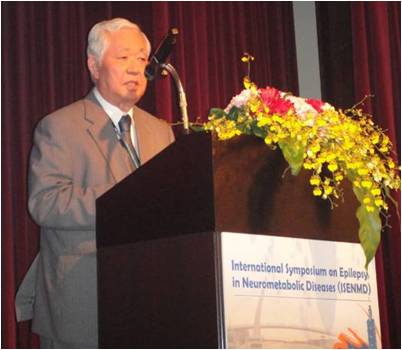 On days two and three, representative categories of neurometabolic diseases presenting with epilepsy were discussed, including aminoacidopathy, organic acid/urea cycle disorders, lipid metabolism/lysosomal storage diseases, mitochondrial diseases, peroxisomal disorders, vitamin/mineral metabolic disorders, neurotransmitter disorders, and miscellaneous diseases. Through these two-way approaches, the neurometabolic diseases causing infantile epilepsies were clearly demonstrated. In addition to the oral presentations, 56 abstracts were nominated as poster presentations. At the closing ceremony, the Organizing Committee presented outstanding awards to the presenters of the 9 best posters, who came from six countries.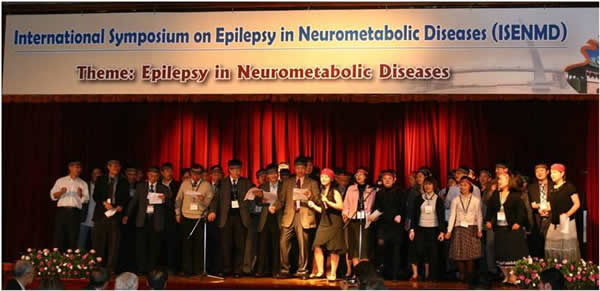 Apart from the scientific program, the host Organizing Committee also arranged several social activities such as Welcome Party, Grand Social Party, Farewell Party and a post-conference tour for all participants. One of the highlights in the Grand Social Party was the choir of the Taiwanese pediatric neurologists, who wore traditional aboriginal head ornaments and bracelets to sing a Taiwanese aboriginal song. Furthermore, talent shows by volunteer participants added another surprise to all. Our invited speaker, Dr Philip Pearl, played Jazz piano as if it was his personal piano concert. Dr Seiji Yamaguchi presented a skillful magic show, which brought a lot of fun. The post-conference tour to the famous Palace Museum, the Chang-Kai-Shek Memorial Hall, and one local temple gave a perfect chance for the participants to learn about this city and her history from a different perspective.
For those who were unable to attend, or for those who want to view the entire scientific activities again, video-streaming DVD is available on the ISS and TCNS websites.
Subscribe to the ILAE Newsletter
To subscribe, please click on the button below.