Chapter Spotlight: Canada
The Canadian League Against Epilepsy was established in 1977 by our founding members Dr Juhn Wada, Dr Norman Auckland, Dr Frederick Andermann, Dr Warren Blume, Dr Henry Dunn, Dr Keith Meloff, and Dr Allan Sherwin.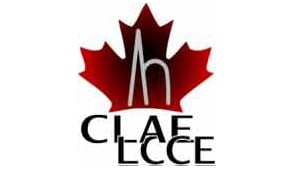 Our Mission: To enable Canadians affected by epilepsy to live a life that is not limited by their condition.
Our goal: To develop, through research, innovative therapeutic and preventative strategies to avoid the consequences of epilepsy. We also want to translate these discoveries into applicable therapies for all Canadians. Finally, we want to promote national awareness and educate all Canadians about epilepsy and its consequences in collaboration with the Canadian Epilepsy Alliance.
Highlights of recent and ongoing activities
Chapter Elections
Our chapter elections were held in October 2014. Our executive board members include:
President: Dr. Nathalie Jette
President-Elect: Dr. Jorge Burneo
Secretary: Dr. Mary Lou Smith
Treasurer: Dr. Jose Tellez-Zenteno
Junior representative: Dr. Colin Josephson
Past President: Dr. Nizam Ahmed
Canadian Pediatric Epilepsy Network (CPEN) representative: Dr. Kathy Speechley
Canadian Epilepsy Research Initiative (CERI) representative: Dr. G. Campbell Teskey
Canadian Epilepsy Alliance (CEA) representative: Ms. Gail Dempsey
ILAE representative: Dr. Samuel Wiebe
Publications
CLAE Connections published 3-4 times per year
Scientific Meeting
Our biennial meeting was held on October 17-19, 2014 in London, Ontario, and was a great success with a >50% increase in attendance compared to the 2012 meeting and a >70% increase in poster submission. Our next meetings will be in October 2016 and in October 2017 (40th anniversary of the CLAE).
Committees
Since the fall of 2014, a number of committees have been created to help us achieve our mission and goals. The list of members for these committees will be finalized by the end of April 2015. Our committees and task force (all new committees except for the education committee) include:
Awards Committee: Chair Dr. Nathalie Jette
Education Committee: Chair Dr. Paolo Federico
Fundraising Committee: Chair Dr. Jose Tellez-Zenteno
Medical Therapeutics Committee: Chair Dr. Carter Snead , Co-Chair Dr. Suzanne Nurse
Nomination Committee: Chair Dr. Jorge Burneo
Publication Committee: Chair Dr. Rajesh RamachandranNair
Driving Task Force: Chair Dr. Jeffrey Jirsch
Research and Trainee Support
Supporting our members and trainees in advancing epilepsy research is important to us. We recently announced funding for the following research activities:
Epilepsy Post-Graduate Training Fellowship Award (for clinical fellows): One at $60,000 CDN x 1 year
Undergraduate Summer Studentships: Three at $5,000 CDN
Awards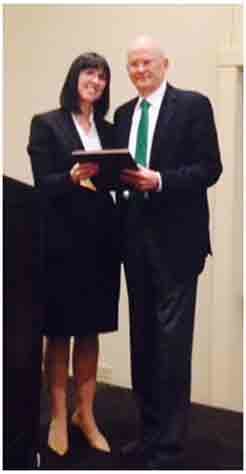 We also want to make sure outstanding members and trainees are recognized for their work in the field of epilepsy. Our annual awards (most new as of 2015) include:


Non trainee awards:

Wilder Penfield Award for Lifetime Achievement: Awarded to Dr. Carter Snead (Toronto Sick Kids) December 2015
Junior Investigator Award: coming in the fall!
Award for Excellence in Research: coming in the fall!>
Award for Excellence in Clinical Practice: coming in the fall!

Trainee publication awards (separate from research studentship/fellowship): each $1,000 CDN to be used towards attending an epilepsy-related meeting and certificate (just announced spring 2015):

Resident Award
Fellow Award
Graduate Student or Medical Student Award
Allied Health Student Award
Advocacy
We are working closely with our colleagues from the Canadian Epilepsy Alliance on a number of initiatives aimed at improving the lives of persons with epilepsy (e.g. work to influence government policy regarding access to epilepsy medications, etc.).
Future Directions
Over the next few months, we plan to send out a needs assessment to our members and work on developing a 5-year strategic plan. Our committees will be officially launched in May 2015 and will be driving many of our ongoing and new activities.
Submitted by Dr. Nathalie Jette, President Canadian League Against Epilepsy
April, 2015
Subscribe to the ILAE Newsletter
To subscribe, please click on the button below.