Epigraph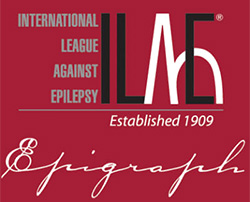 Epigraph is the official newsletter of the International League Against Epilepsy's membership. Complimentary to all members. No subscription required. Please send articles and news to Epigraph@ilae.org
Sign up to receive the Epigraph newsletter.
Latest from Epigraph
Lire en Français | Leer en Español
Two meetings brought together more than 150 participants to discuss potential new names for PNES, and how a name can affect treatment options, public acceptance, professional ownership, stigma, and reimbursement.
Lire en Français |  Leer en Español
Treating psychogenic non-epileptic seizures (PNES) requires a multidisciplinary approach, but often, people with PNES have trouble finding health care providers willing to help. The condition also carries stigma, both from health professionals and the public. Could part of the solution be a better name?
Super refractory status epilepticus carries up to a 40% mortality rate and controlled clinical trials of any treatment are severely limited. The ketogenic diet is emerging as a potential treatment option for SRSE, and a recent article provides practical considerations on using the diet in these cases.
Podcast - The ketogenic diet for super-refractory status epilepticus
La dieta cetogénica está emergiendo como una opción de tratamiento potencial para todas las etapas del estado epiléptico (SE), incluido el estado epiléptico refractario y superrefractario.
Podcast - Dieta cetogénica y estatus epiléptico súper refractario
Issues
Subscribe to the ILAE Newsletter
To subscribe, please click on the button below.
Please send me information about ILAE activities and other
information of interest to the epilepsy community